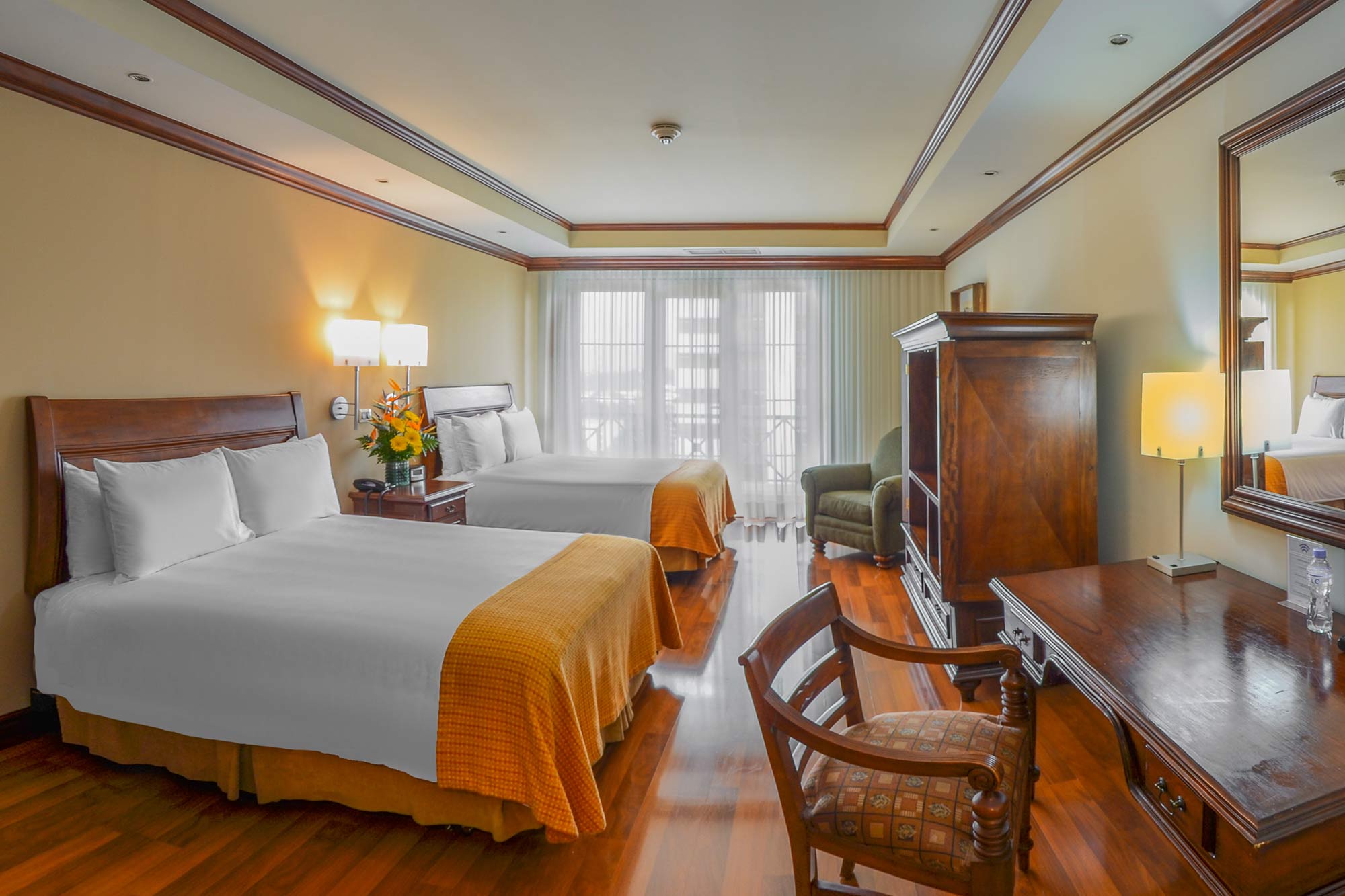 We are located in Guatemala City just 10 minutes from La Aurora International Airport, located in the heart of the Living and Financial Center City Area, near the best shopping centers. We have 90 suites with one or two areas(bedroom and living room), with up to four connected rooms, all with air conditioning, fully equipped kitchenette, safety deposit box, internet, LCD TV, cable, DVD, desk, mini bar, electronic locks, and windows with noise lock. All our suites have balconies overlooking the city and the volcanoes, business center and restaurant La Pergola.
Guest Rooms and Meeting Rooms
Room total number: 90
Rooms with 1 bed: 30
Rooms with 2 beds: 60
SERVICES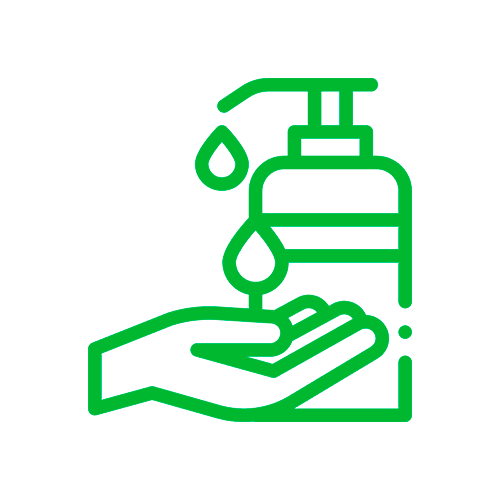 Biosecurity: antibacterial gel, use of a mask, distancing and other protocols in all areas of the hotel.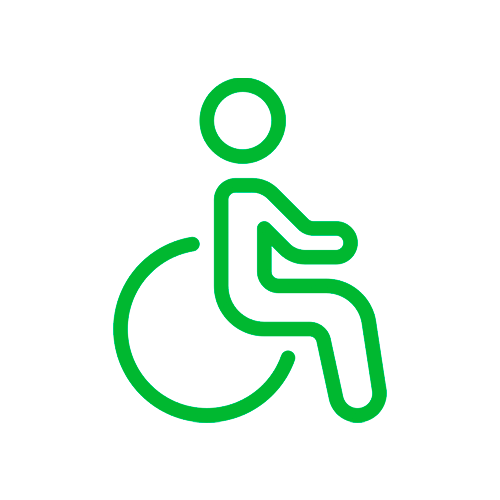 Access facilities: 2 main entrances, 1 lobby and one for basement.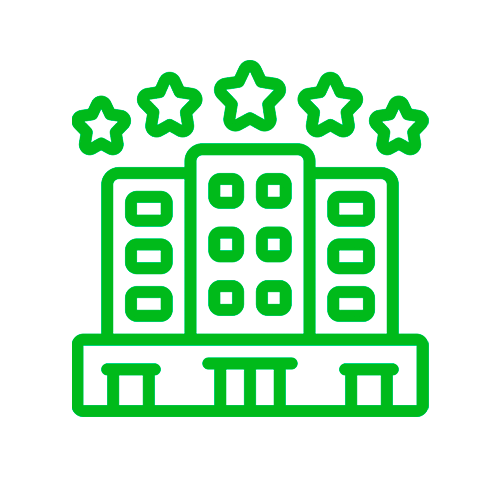 Rooms: 90 suites with balcony and kitchenette.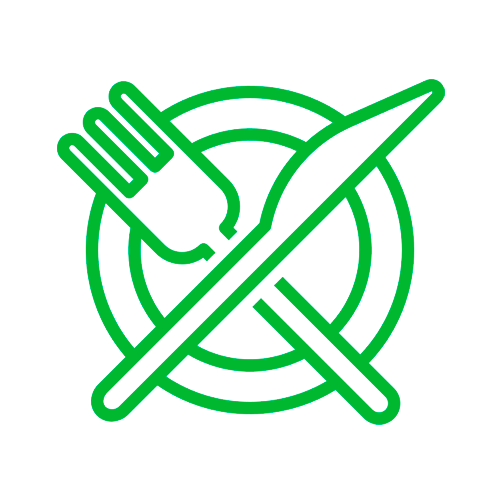 Restaurant: 1, La pergola with service hours from 6:00 a.m. to 8:00 p.m.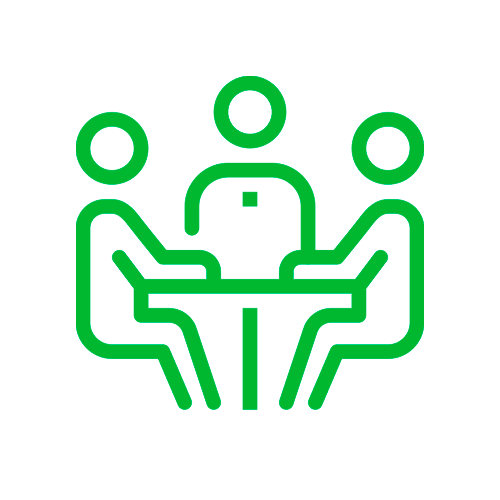 Business center: 24 hours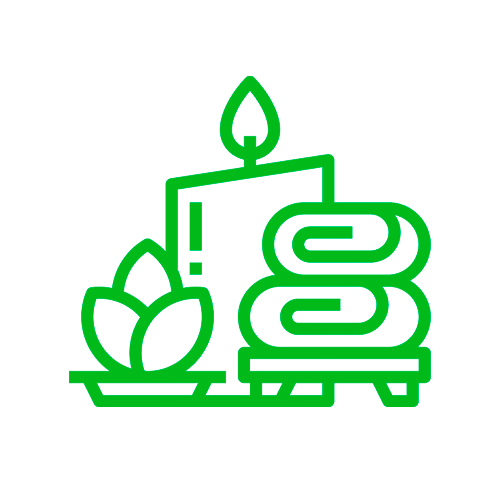 Spa: Third party massages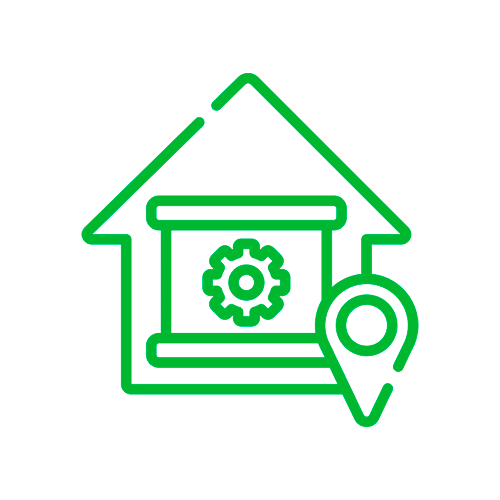 Sustainability: Recycling plan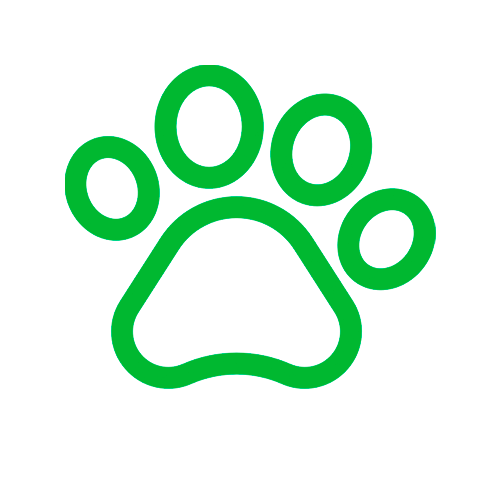 Pet friendly with additional cost.
GALLERY